DIVERSITY ATLANTIC AWARD WINNERS
All of our nominations showcase the importance of diversity and inclusion in our Atlantic Canadian communities. Our panel of judges are honored to unveil this year's Diversity Atlantic Award Winners. Read their stories, learn about their businesses and get inspired.

INNOVATION & TECHNOLOGY CATEGORY
Winner: Door2Door Pickup Couriers

Following its establishment, Door2Door Pickup Couriers has established itself as a pioneering force in the logistics industry. As a result of staying true to its core values and promoting inclusivity, the company has become a social enterprise. For that reason, it is championing sustainability, diversity and excellence in everything they do. Learn more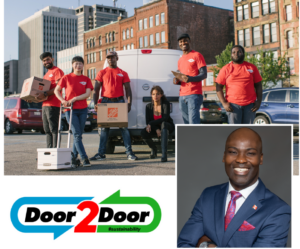 NON-CONSUMPTIVE RETAIL CATEGORY
Winner: Mokami Status of Women Council (aka. Thrifty Fashions)
MSWC is an organization that not only advocates, educates and provides free programs and services, but also supports and empowers women and gender diverse individuals. With this purpose in mind, they operate three main programs: The MSWC Women's Centre, MSWC's Supportive Living Program and Thrifty Fashions also referred to as "Thrifty's". Learn more

2nd Place: PLAEX Building Systems Inc.

PLAEX Building Systems Inc believes that diverse perspectives are crucial in driving innovation and developing sustainable solutions. As a result of their innovative products and inclusive practices, they demonstrate daily how diversity and sustainability go hand in hand. Learn more

3rd Place: Canadian Blk Women in Excellence Society

Canadian Blk Women in Excellence is a pioneering organization dedicated to empowering and supporting Black women entrepreneurs. Their mission is to foster economic growth, facilitate equitable opportunities, and simultaneously amplify the voices of Black women in Business within Canada all while continuously providing resources and mentorship. Learn more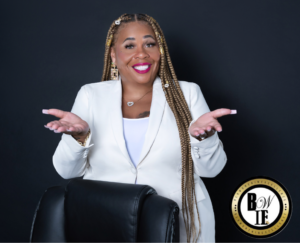 CONSUMPTIVE RETAIL CATEGORY
Winner: Lou Pécou Pizzeria

Lou Pecou is committed to fostering a workplace that promotes both, diversity and inclusivity, as well as equal opportunities for all. This results in a team reflecting its diverse community. The positive work culture enhances creativity and innovation by incorporating different perspectives, ideas and experiences into their unique menu. Learn more

2nd Place: Teapothecary

As a queer-owned business, the Teapothecary is highly inclusive. Above all, the team prioritizes BIPOC and 2SLGBTQIA+ community members during its recruitment process. For the purpose of creating a comfortable, welcoming workspace for everyone, they encourage expression and identity in a manner that fosters belonging. Learn more

3rd Place: Mary's African Cuisine

Surely Mary's has hired people from India, Sri Lanka, Philippines, Ukraine, and many Canadians and Africans. Regardless of not having a particular diversity program, she sees her restaurant space as inclusive to people of all backgrounds, religions and identities. She continues to hold a positive attitude despite having faced exclusion challenges in her past. Learn more